Saiba Mais Sobre Como ir de Fazenda Guandu para o Pantanal, Somos Especialistas em Viagens para o Pantanal. Atendemos o Mundo Inteiro em Português e Inglês. Ligue-nos e Solicite seu Orçamento (67) 3321-3143!
Você pode ter a comodidade de agendar e programar suas férias no Pantanal Sul-Matogrossense. Temos variedades de pacotes para sua família, não perca essa oportunidade de conhecer o Pantanal, venha saber mais sobre Como ir de Fazenda Guandu para o Pantanal!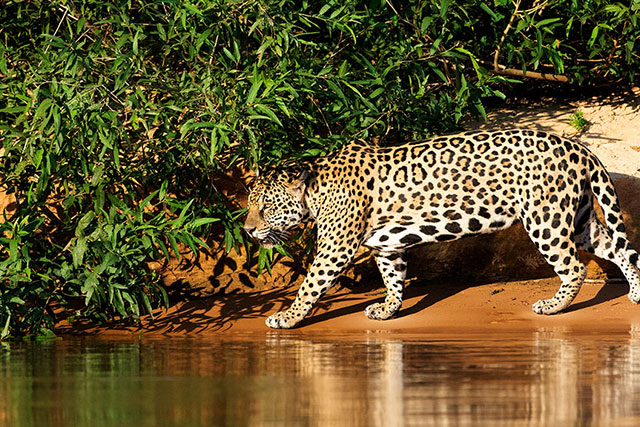 English:
Pantanal Viagens e Turismo is a well established and reputable receptive tour operator with more than 10 years of experience, specialized in providing the best budget nature and wildlife tours. Pantanal Viagens have been rated the best guided tours in this area. We have been recommended in several different travel books such as Lonely Planet, Rough Guide, and Routard.
We are situated in Campo Grande/MS- Brazil and are offering clients the opportunity to visit one of the best ecotourism destinations in the world for 2010, Pantanal and Bonito, Brazil and
Jungle Lodge
.
We offer a free pick up in the airport or bus station.
Make your quote now!
BARRA MANSA HOTEL – PANTANAL – Farm Hotel San Francisco – Pantanal
São João Ecotour Lodge – Hotel Farm 4 Cantos Pantanal
Passo do Lontra Park Hotel – Pantanal Jungle Lodge
Customers Testimonials
1- Pantanal and Bonito trip
Frédéric Choiniere and Le V. Lam
We were extremely happy and satisfied by our trip to Pantanal and Bonito, organized by you and the Pantanal Viagens e Turismo team. We much appreciated the fact that you took time to organize everything very well, from transportation to lodging, not to forget the different activities that offered us fantastic memories that we bring back home!
Fui uma ótima aventura e somos bem agradecidos para a qualidade do tour. It was relaxing and totally worry-free vacations, well balanced with exciting and challenging daytrips, from the safari to the repelling in Abismo Anhumas (that was the highlight of the week… and probably of our whole trip in Brazil!). Muito obrigado também para responder à todas minhas perguntas, antes e durante o tour!
2 – Passo do Lontra
Richard Hilburn
Just wanted to say thank you very much for organising our Pantanal trip – it was the highlight of our time in Brazil. The accomadation and food were very good, and Paulo, our guide, was excellent! I shall be recommending the Pantanal to all my friends, and that they book with your tour agency!
Thanks again.
3 – Thanks
Wilbert
We had a great time. Thanks for the very well organized trip in the pantanal. The wild life was amazing, the abismo impressive and the hotel and the hosts very nice and kind.
Conheça alguns de nossos serviços: