Hotel Farm 4 Cantos Pantanal
If you enjoy off road adventures this is the place for you!
4 CANTOS FARM
A brief presentation
Our farm is located in Pantanal's heart. If you enjoy off road adventures this is the place for you.
Located in an area known as Nhecolandia, 220 km away from Corumbá, 4 Cantos Farm is part of an impressive ecosystem, with a stunning beauty, fauna and flora. This sanctuary is managed by the third generation of a founding family of pantanal's history.
We are equipped of specialists and bilingual guides, prepared and specialized in ecological tourism in Pantanal.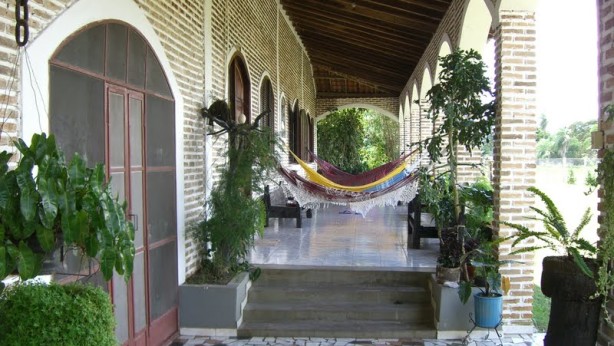 Infrastructure and Services
Activities
Photographic Safari: performed in a 4WD vehicle or a truck with seats and ceiling, the safari explores drainage channels, vazantes, open fields, and mountains. Every moment of the ride is a new opportunity to be amazed by Pantanal's biodiversity.
Night Safari: performed in a 4WD vehicle or truck specially equipped for night safaris.
Horse riding: performed in Pantanal's typical riding technique, with tranquility and safety at the north area of the farm.
Hiking: moments of pure contemplation of Pantanal's beauties, through fields and capons around the farm, either during the sunrise or sunset.
Boat ride: performed in a rowing boat, the ride goes through a large drainage channel. The boat is conducted by qualified local boat pilots who know the area by heart.
Birdwatching: observe birds in their natural habitat
Interaction with the farm's daily routine: milk the cows, get to know the daily life of a true pantaneiro, enjoy the traditional Pantanal'a cuisine, among other activities.